How Do We Calculate Our Quotes?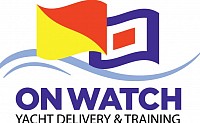 OUR QUOTE CONSIDERATIONS
All deliveries are different.  There are a great number of factors to be considered for each delivery.  We at On Watch Yacht Delivery will consider all the variables, plan the route and handle all the requirements of provisioning and planning.
All quotes for your delivery are based on distance, number of crew required and the type of vessel, the route, speed it is capable of sustaining in various conditions.  Our quotes will reflect a flat daily rate which includes transportation and the number of crew required to complete the delivery.
Typically, sailing vessels will be run 24 hours per day to the final destination.  Power boats will run daylight hours in most cases.
NOTE:
We do not deliver vessels under 40' LOA for distances over 400 nm.  We will also not deliver vessels older than 15 years without a survey completed by a qualified NAMS or SAMS marine surveyor. 
Your Quote Will Include the Following Factors:
Captain Fee: (Between $400.00 to 450.00 / Day) Depending on crewed delivery, or Training included.
Crew Fee: (Between $150.00 - $200.00/ day)
Fuel: Is not factored into the quote as the amount required will vary.
Transportation: (Airfare and Rental Cars/Taxi)
Provisions, Dockage & Meals Ashore: (This changes depending on the length of the trip, time of year and vessel condition.)
Safety Equipment: EPIRB/SAT-PHONE RENTAL & SPOT Reports are $100.00.
We use our vast experience to estimate the duration of the delivery and we estimate the number of days we expect the delivery to take.  This estimate assumes the vessel is in condition to complete the delivery requested, provided the weather is not extreme contrary to the direction of the trip and no mechanical or rigging disruptions. Deliveries are especially difficult to complete during winter months in Northern climates and summer months in southern climates due to hurricane & storm activity in their respective seasons.  
If the vessel is not prepared for departure upon our arrival, we will asses if corrections can be made, or if the vessel is unseaworthy.  If the latter is the case, we will travel back to home base and deduct our expenses from the deposit and refund the remainder if any.
The Delivery Captain will NOT put your vessel or himself and crew in harm's way in an attempt to meet requested arrival days. If weather or mechanical issues are the cause of a delay, and the vessel is delivered later due to these factors, the per-diem charge will continue after 24 hour delay at the rate of 50% until the vessel is back underway.  Once underway, the standard perdiem will be applied. NOTE: Your vessel will not be taken underway if a "Named" storm is within 300 NM of the delivered vessel.  Vessel will be secured in the safest location possible until the threat is deemed over.
WHEN YOU WANT A QUOTE... WHAT HAPPENS NEXT?
1.  Simply contact us by Phone or e-mail and we will obtain some information about your boat and your delivery needs from you.
2.  We will work up a detailed quote for you and deliver it via e-mail in writing so you can see exactly how your quote was calculated.
3.  If you decide you want to proceed, we will send you the delivery documents for your signature approval and hold a 50% deposit.
4. We will travel to your boat, do a thorough inspection of the vessel to ensure it is able to safely complete the delivery. We will load up the provisions and get underway as soon as safely practical.
5.  You will receive a pre-departure message via Text or e-mail. If all is well, you will start to receive GARMIN INREACH SATELLITE TRACKER updates on your phone or via e-mail.  We transmit location continuously while the vessel is in transit.  You can also access our "inReach Mapshare" page on this website on the FOLLOW US page for immediate location information and have the ability to contact us anytime offshore via text through this communication device.
In most cases, we will sail 24 hours a day.  If the yacht is a sailboat, we attempt to sail the boat as much as possible without putting any more hours and wear on the engine than we need to. On powered vessels, we run the boat at optimum cruising speed and trim. We are as easy on the engines as possible.
6. Your vessel will be docked at the port of your designation.  The boat will be washed down and cleaned up prior to the crew departing the vessel.  You will be sent a Material Condition Report/Voyage Summary of the boat and any discrepancies noted during the delivery.
With the condition report will come the detailed final bill with any expenses incurred during the delivery such as fuel, meals, dockage, repair costs.  Any additional charges will be made ONLY with the owner's prior approval.
7.  Mission Complete!  Enjoy your yacht in her new home or cruising area, knowing she has been well cared for and ready to sail again.
___________________________________________________
ESTIMATE FACTORS:
In order to give you an accurate quote, we will need to know a few things:
Departure Point:
Destination:
Owner Assist or Fully Crewed:
Date of Delivery: (Time of year) Climate and Prevailing Winds
Vessel Type and Size:
Condition:
Date of Last Survey:
Auto Pilot Equipped?:
Fuel Capacity:
Estimated Fuel Consumption Rate: (Gal. / Hr.)
Water Capacity:
Draft:
Height Above Waterline: (Bridge Clearance)
Engine Type and HP:
Cruising Speed:
More information may be required based on the type of vessel.
Address:
On Watch Yacht Delivery & Training
6526 Steeplechase Dr.
Tampa, FL. 33625
Phone: (941) 704-6206
e-mail: captainjeff296@yahoo.com